X-Guide® Surgical System
Dynamic 3-D Navigation
X-Guide™ is a revolutionary system that extends the capabilities of our cone beam system for accurate dental implant procedures.

Cosmetic Dentistry
Complete Smile Make Over
If you are looking for that million dollar smile we are here to help! Our cosmetic dentistry services are designed to rejuvenate your smile.

Orthodontic
Invisalign® Clear Correct
Orthodontic procedures are made to get you that nice straight smile you have always wanted. Our office offers a variety of orthodontic options.
We Accept all PPO Insurance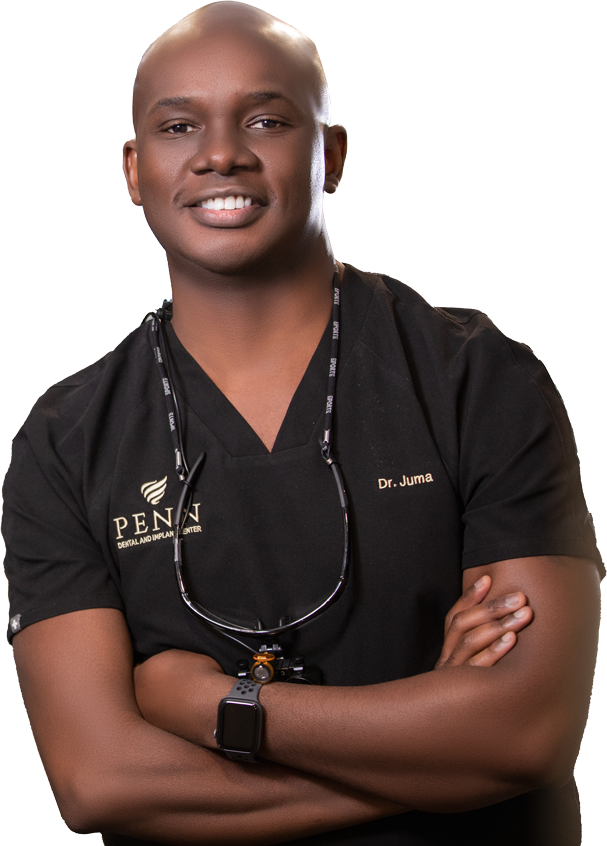 DENTISTRY

Hello dear visitor
Welcome To
Penn Dental And Implant Center
We know that a healthy mouth—especially the teeth, lips, and tongue—is essential for speech and affects our ability to taste, chew, and digest foods. We also know that poor oral health—such as chronic inflammation from gum disease—has been associated with heart disease, blockages, and strokes.
Research even suggests that a healthy mouth may help prevent pre-term births and low birth-weight babies, and help us prevent memory loss in later years of life. We are committed to helping you maintain your oral health as an integral part of your overall health and wellness.
We offer a complete range of dental care that covers everything from emergency care to regular exams and cleanings, orthodontics, bridges, crowns, dentures, fillings, implants, root canals, veneers, extractions, and so much more.
We are committed to helping you maintain your oral health as an integral part of your overall health and wellness.
We serve Dallas and adjoining areas.
CLEANING

What we do
Dental Teeth
Cleaning
Implants, Root Canals, Veneers, Extractions

Grafting, Orthodontics, Bridges, Crowns, Dentures, Fillings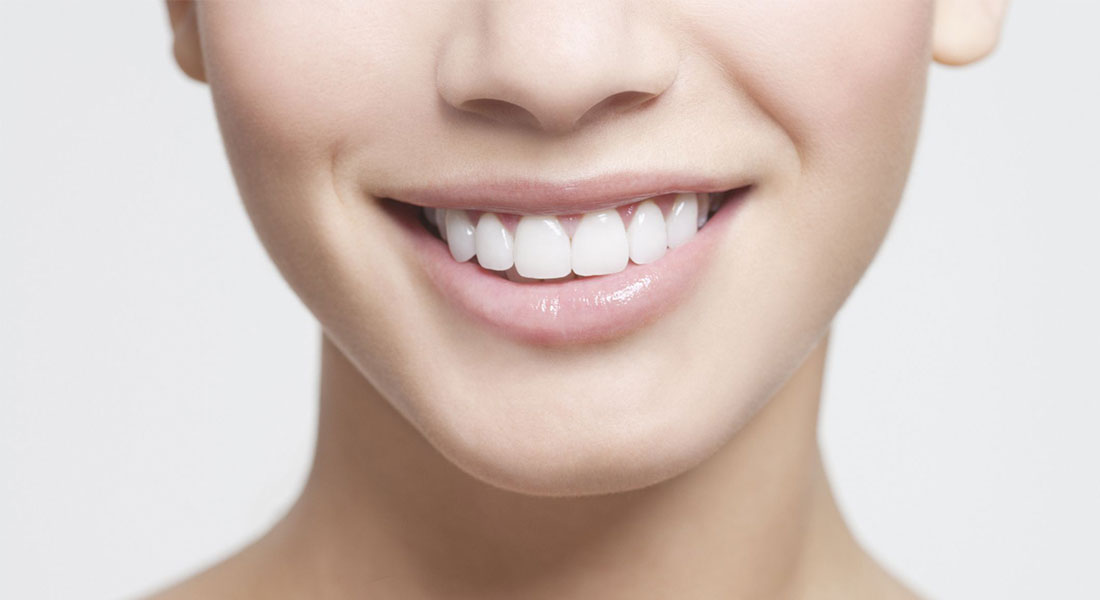 Personalized Dental care for DFW
Dental cleaning and examinations are considered preventive care, which allows teeth to be cavity and infection-free. Everyone in the family can stay healthy by scheduling dental cleanings and examinations twice a year. Services for damaged teeth such as dental crowns and root canals protect damaged teeth and replace missing teeth. Dental restoration uses several methods to place things like veneers, crowns, bridges, and dental implants to replenish damaged teeth.

Know Before You Go
Our 
Services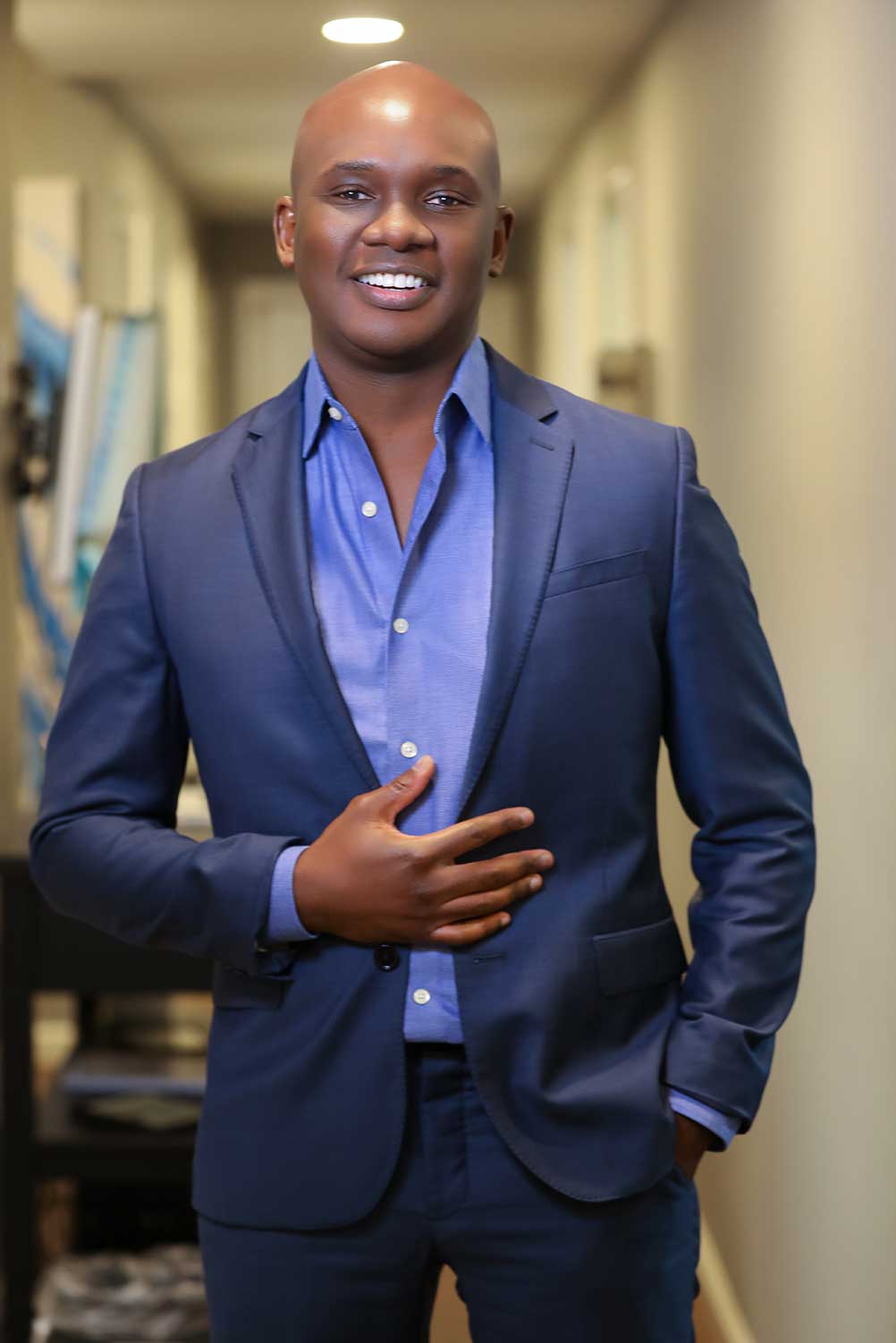 Dr. Daniel Juma
Dentist, Founder
DENTIST

We love to help patients work better with their dentists. Dr. Daniel Juma will help to ask the right questions.
Dr. Daniel Juma is a graduate of Baylor College of Dentistry, Dallas, Texas. Dr. Juma, earned his Doctorate in Dental Surgery in 2012 from Baylor, having been awarded for his excellence in Periodontology as well as being a recipient of the prestigious W.R Hammond Scholar and Dr. P Earl Williams Awards. In addition, Dr, Juma's preceptorship at Strong Memorial Hospital, Rochester General Hospital and Eastman Institute in New York exposed him to the different specialties of dentistry including Oral Pathology, Oral Surgery, and Prosthodontics. During his tenure at Baylor, Dr. Juma also received training in enteral oral sedation and nitrous oxide administration.
Make a

Quick Appointment
Please contact us and a member of our staff will reach out as soon as possible!
Memberships & Affiliations








PATIENTS

Some of our happy patients
Our
Patients
Penn dental is amazing! Couldn't have found a better place to go to! The staff is amazing and treats you like family! Been going here for about two years, and I can say that this is my best dental experience. From basic cleanings to more intense procedures, they make sure to take care of you!
Their staff and services are amazing. Everyone is friendly and they make you feel like family. I've been coming here for YEARS and they never fail to do a great job with their work! Definitely look into this place if you are looking for great dental services 🙂
Amazing experience every time! A staff so friendly which makes every visit worth it… I truly look forward to my dentist appointments! The best dental office in Dallas!!! If you are in need of excellent dental care, give this dental office a try! You will not be disappointed!